The Eduardo VII Park, now called the Hill of Meeting, is hosting some of the most defining ceremonies of World Youth Day.
Thus, we specifically have, on the 1st, 3rd and 4th August, the Opening Mass, presided over by the Cardinal Patriarch of Lisbon, the Welcoming of His Holiness the Pope and the Stations of the Cross presided over by the Pope.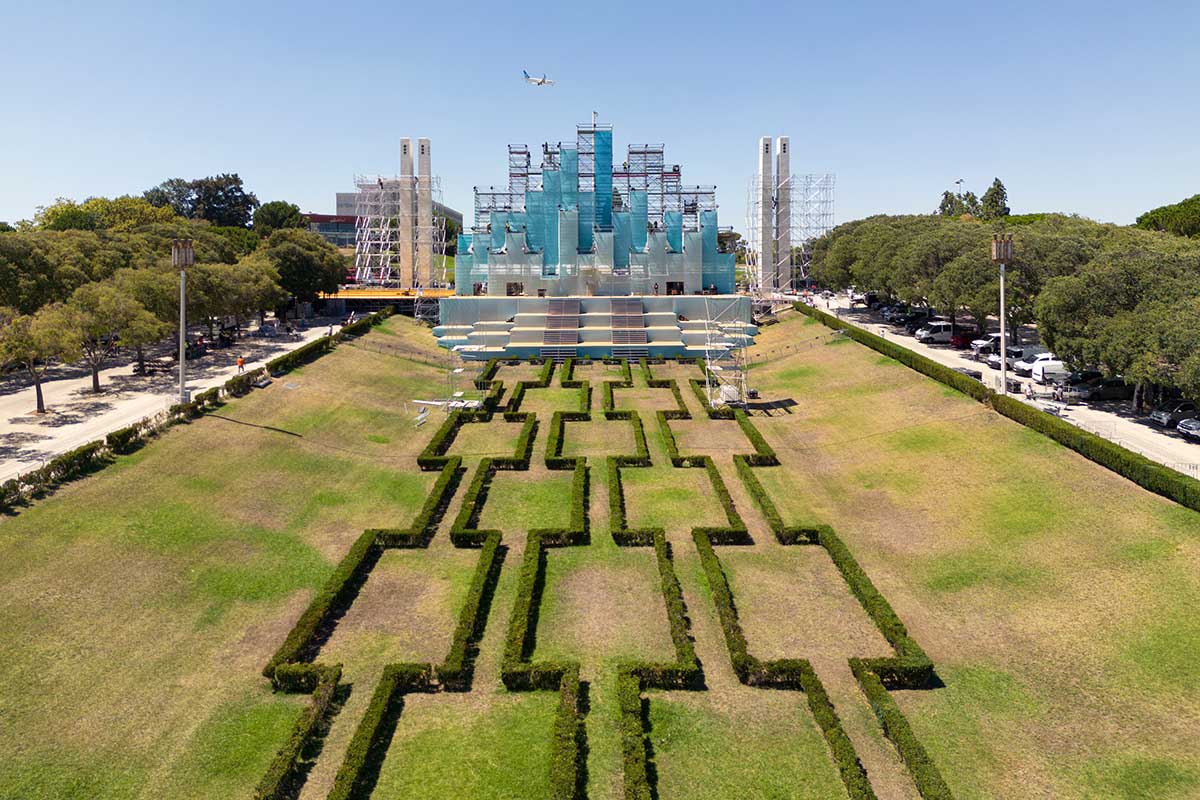 Following the adaptation of the park, a green zone of excellence in the city, with a continuous concern to cause the lowest possible impact, it proved possible to construct a magnificent altar/stage and endow the surroundings with all the necessary visibility and safety conditions. Screens, sanitation facilities, more drinking fountains and the monitoring of the water for direct consumption and signposting enabling the mobility and comfort of pilgrims.
The stage, standing 40 metres high and 24 in width, occupies a total area of 430 m2 and, weighing with 170 tons of steel and wood, was designed by the architect João Matos.
The Hill of Meeting is thus transformed into a green space in which happiness, contemplation and reflection are lived and conveyed to the future of each and every young pilgrim.